Developer Interns- Internship program at Smart Lab Tanzania
Smart Lab is an innovation platform that links learning institutions with corporate partners to empower groundbreaking solutions that will impact African communities.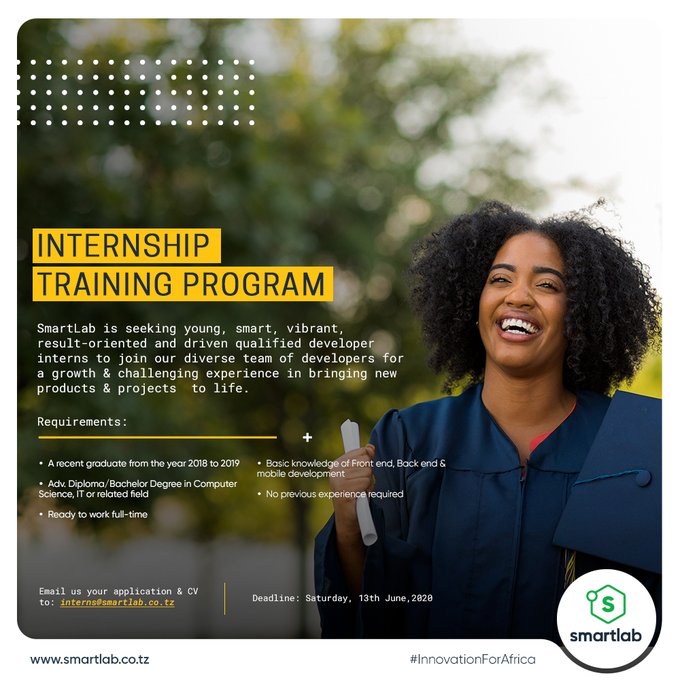 Are you a fresh graduate with a degree in computer science/engineering, aspiring to become a great developer? Smart Lab is looking for you, join a diverse team of developers and grow your career through our Internship program.
HOW TO APPLY:
Apply now through; [email protected] .