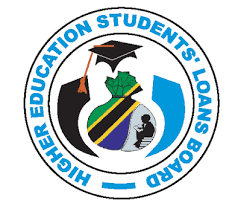 Sifa na vigezo vya kupata mkopo-HESLB 2019, heslb mwongozo wa utoaji mikopo na ruzuku kwa mwaka wa masomo 2019/2020 heslb guide book 2019, vigezo vya kupata mkopo 2019/2020, jinsi ya kuomba mkopo wa elimu ya juu 2019/2020, vigezo vya kuomba mkopo 2019/2020, bodi ya mikopo elimu ya juu 2019/2020, heslb login, heslb 2019/2020, heslb address, www.heslb.go.tz 2019/20, bodi ya mikopo 2019/2020, heslb loan status 2019 2020, heslb instructions
HESLB GUIDELINES AND CRITERIA FOR ISSUANCE OF STUDENTS' LOANS AND GRANTS FOR THE 2019/2020 ACADEMIC YEAR
IMPORTANT INSTRUCTIONS TO ALL LOAN APPLICANTS
All loan applicants for Academic Year 2019/2020 are reminded to:
(i) Read and follow application procedures stated in these guidelines for Academic Year 2019/2020;
(ii) Ensure that the Form Four Index Number provided when applying for loans matches with the one used in your application for admission;
(iii) Ensure that all documents submitted to support your application have been certified by relevant authorities as specified in the guidelines;
(iv) Ensure that all birth/death certificates and other certificates are certified by Registration, Insolvency and Trusteeship Agency (RITA), and Zanzibar Civil Status Registration Agency (ZCSRA) "Wakala wa Usajili wa Matukio ya Kijamii Zanzibar "or the designated officer(s) to ascertain their validity;
(v) Ensure all Birth certificates for students who were born in foreign countries are certified by respective Embassies located in the United Republic of Tanzania. Also Death Certificates for Tanzanian Parents who died in foreign countries are certified by respective Embassies.
(vi) Ensure that your application form is dully filled and signed before submission;
(vii) Applications must be completed with correct (and accurate) details;
(viii) All applicants are advised to keep a copy of complete package of the application form submitted to HESLB for future reference (if required) and
(ix) All applicants must strictly observe the set application deadline.
---
NOTE: The Higher Education Students' Loans Board (HESLB) was established by Act No. 9 of 2004 and became effective in July 2005. HESLB is mandated to, among others, issue loans and or grants to needy and eligible students. Application window for Academic Year 2019/2020 will be open from June 15, 2019 through August 15, 2019.
---
ENGLISH VERSION- HESLB GUIDELINES
SWAHILI VERSION- HESLB GUIDELINES
YOU MAY ALSO LIKE/ HESLB UPDATES
We have created the WhatsApp Group to enable you receive and share our updates instantly, networking, raise a questions, 24/7 support & assistance on how to apply for higher education, admissions, Education News . If you would like to receive our daily updates , then all you need to do is to join on our groups.
Join now click here