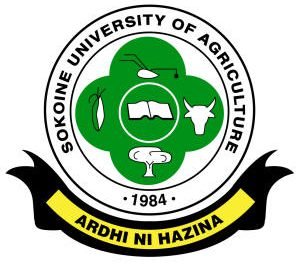 Sokoine University of Agriculture (SUA) is a public University based in Morogoro Tanzania. The university is located on the slopes of the Uluguru mountains.
SUA is best known for offering courses and programmes widely in a field of Agriculture, Veterinary Science, Forestry, Animal Science, Wildlife Management, Tourism Management, Environmental Science,Food Science, Natural Resources,Nutrition,Rural Development, since its establishment.
SUA: Public Notice to all second round applicants
Read also: Related articles
We have created the WhatsApp Group to enable you receive and share our updates instantly, networking, raise a questions, 24/7 support & assistance on how to apply for higher education, admissions, Education News . If you would like to receive our daily updates , then all you need to do is to join on our groups.
Join now click here