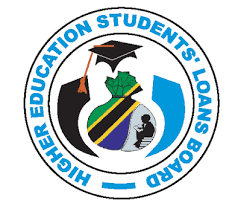 heslb loan application heslb 2019/20 www.heslb.go.tz 2019/20 heslb 2019/2020 heslb login 2019/20 heslb loan application bodi ya mikopo 2019/2020, bodi ya mikopo elimu ya juu 2019/2020, bodi ya mikopo log in, bodi ya mikopo 2019/20 – HESLB loan application dates and deadlines for 2019/2020
Higher Education Students' Loans Board is Expecting to invite applications for loans from eligible Tanzanian students who will be admitted for Undergraduate programmes from various Universities for the academic year 2019/20 From June 15, 2019 to August 15, 2019
HESLB loans Tanzania (Higher Education Students' Loans Board) is an organization that gives heslb loans, bursaries and for training at public and private institutes, which are recognized by the TCU.
All eligible applicants will be able to apply online for the Higher Education Students' Loans Board using the HESLB website http://www.heslb.go.tz and click on APPLY NOW to start the online application process. Click here for more details about heslb loan application for 2019/2020
Applicants using this window shall be required to print the last 5 pages of the Application form, collect the required recommendation signatures, and attach all the required documents in the Loan Application, then submit their application to the HESLB online portal.
SEE MORE HESLB NEWS
We have created the WhatsApp Group to enable you receive and share our updates instantly, networking, raise a questions, 24/7 support & assistance on how to apply for higher education, admissions, Education News . If you would like to receive our daily updates , then all you need to do is to join on our groups.
Join now click here