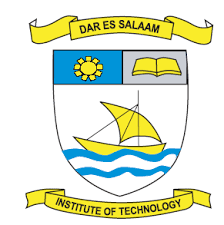 Dar es Salaam Institute of Technology-DIT Second round selection 2018/19
Dar es Salaam Institute of Technology (DIT) was established by an Act of Parliament No.6 of 1997 as a high technical training institution in Tanzania. DIT has a vision of becoming the leading provider of high quality engineering education, research and consultancy within Tanzania and the East African region. Among others, the mission of DIT is to provide the development and usage of appropriate technology that meets national, regional and international needs and standards through skills and practical-oriented training, research and consultancy. Besides, DIT is positioned to respond to a call by the President of 5th phase Government of the United Republic of Tanzania (URT), His Excellence Dr. John Pombe Joseph Magufuli, to spearhead realization of industry economy by 2025, as spelt out in his inaugural speech to the Parliament of Tanzania on 20th November, 2015.
BACHELOR DEGREE ADMISSION 1ST & 2ND ROUND APPROVED &CONFIRMED BY TCU
BACHELOR DEGREE ADMISSION 2018/19 SELECTED APPLICANTS IN 1ST & 2ND ROUND BUT NOT APPROVED BY TCU
Additional topics on this article:
DIT: JOINING INSTRUCTION THREE YEARS BACHELOR PROGRAMMES (2018/2019)
Ardhi university second round selection 2018/19
We have created the WhatsApp Group to enable you receive and share our updates instantly, networking, raise a questions, 24/7 support & assistance on how to apply for higher education, admissions, Education News . If you would like to receive our daily updates , then all you need to do is to join on our groups.
Join now click here