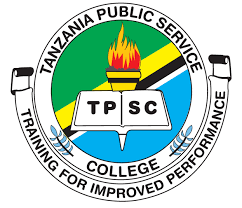 The Tanzania Public Service College (TPSC) Second round selection 2018/19
The Tanzania Public Service College (TPSC) was established in year 2000 under the ambit of the Executive Agencies Act (Act No 30 of 1997)
The aim of its establishment was to fill an extant void in terms of a comprehensive training facility for Public Service, the changing needs of Public Services resulting from instituted reforms, and the need for an autonomous financially sustainable public service College.
The Tanzania Public Service College (TPSC) Undergraduate  selection for 2018/19 academic year.
Second Selection Degree Programme Second Selection Degree Programme
Read also: Related articles
We have created the WhatsApp Group to enable you receive and share our updates instantly, networking, raise a questions, 24/7 support & assistance on how to apply for higher education, admissions, Education News . If you would like to receive our daily updates , then all you need to do is to join on our groups.
Join now click here